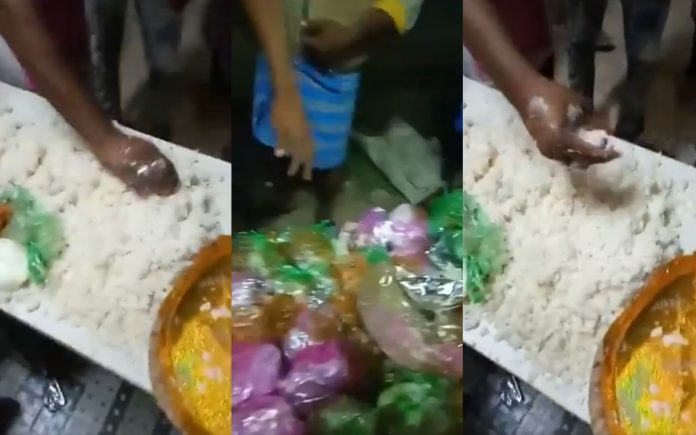 A video of people revealing the poor quality of food in Andhra Pradesh quarantine centres is now going viral on the internet. The fishermen and migrant labor who are in quarantine in Srikakulam have made a video about the pathetic food that they were being served with. And demanded the government about this ill-treatment.
It looks like the coronavirus quarantine centres have become more dangerous than coronavirus itself. Going by the latest news, there is no wonder in saying that the people in coronavirus quarantine centres are suffering more than the COVID victims itself. And the latest video from Srikakulam quarantine centre that is going viral itself is a proof for this. A video where people revealed the poor quality of food in Andhra Pradesh quarantine centres is now going viral.
As per our reports, this video is from a government shelter home from Srikakulam district which is being used as a quarantine centre. The fishermen and migrant labour who are in this quarantine have let the world know about the pathetic conditions the government has provided. Another video of these people demanding the MRO to answer for this is also going viral. The video is heartbreaking to see such ill-treatment to the poor migrant labour. They also revealed that they haven't eaten food all day due to the poor quality.
This shows how utterly YS Jagan Reddy led Andhra Pradesh's government failed in coronavirus disaster management. It is sad to see the government treating the NRIs in such a grand manner, while the migrant laborers are not even treated like humans. If the government doesn't realize their mistake, the rulers will surely have to pay the result once the people revolt back.