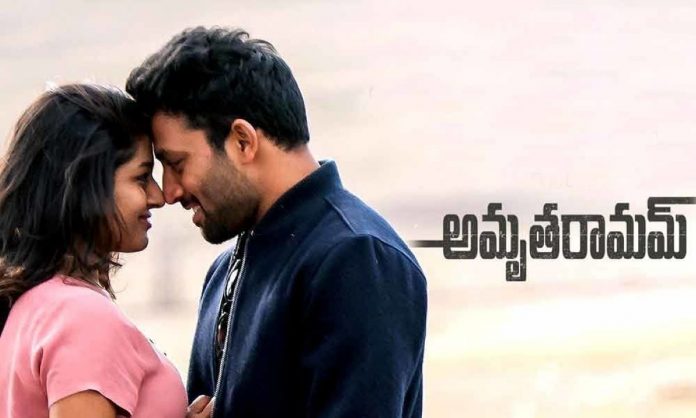 The Telugu movie Amrutharamam that was released on Zee5 is getting mixed response from both the critics and the audience. The film was released directly on the digital platform due to the coronavirus pandemic showing no sign of relief in the near future.
The dangerous Chinese virus has literally halted time. While some are fighting for lives, some are fighting for the livelihood. And it is the same case with film producers. That too in the case of small scale films, the situation is even worse. Bringing money from the financiers, small producers have taken a solid blow due to theatres shut down. With the interest increasing all they are doing is to release the film directly on OTT platforms.
And one such film is Amrutharamam. This small scale film was supposed to have a theatrical release this summer. But due to the coronavirus coming out of nowhere the producers had no choice but to release it directly on the OTT platforms. Surender Kontaddi is the director of this movie which Is a pure love story set in the US. The film has Ram Mittakanti as the lead hero and Amitha Ranganath as the heroine. NS Prasu has given the music for this movie. The film is all about 2 people madly in love with each other yet separated due to various reasons like egos.
This movie Amrutharamam is receiving a mixed response from the audience after it is released on Zee5. The ratings were below par and the reception from the audience is very poor too. It looks like a direct digital release strategy for small movies isn't working out.