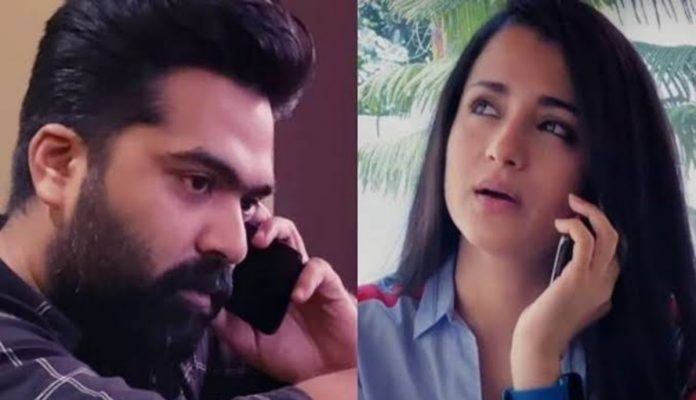 Gautam Menon has tried to recreate the magic of Vinnaithandi Varuvayaa with Karthik Dial seytha Yenn aka KDSY. The same team of Vinnaithandi Varuvayaa have come together for Karthik Dial seytha Yenn. Trisha and STR were seen in the lead roles with the mesmerising background of Ar Rahman and Editing by Antony. KDSY is shot in iPhone as a Short film. The short movie was released in youtube on Thursday. Though KDSY isn't a well made movie, Still, KDSY succeeds in bringing back those memories Vinnaithandi Varuvayaa left.
KDSY is made with a simple theme of separated lovers, Karthik and Jessie, talking together in a phone call after long time. Karthik in the phone call confesses that he is still in love with Jessie and wants to be with her. Whereas Jessie explains to Karthik that she is over Karthik and is happily married with her husband. After the phone call, Karthik continues to write story for his next movie.
However, this is just a amateurish try, Vinnaithandi Varuvayaa sequel is an impossible one. No one can recreate that actual magic the movie left. But the audience are eager to see the same crew together for some other movie.