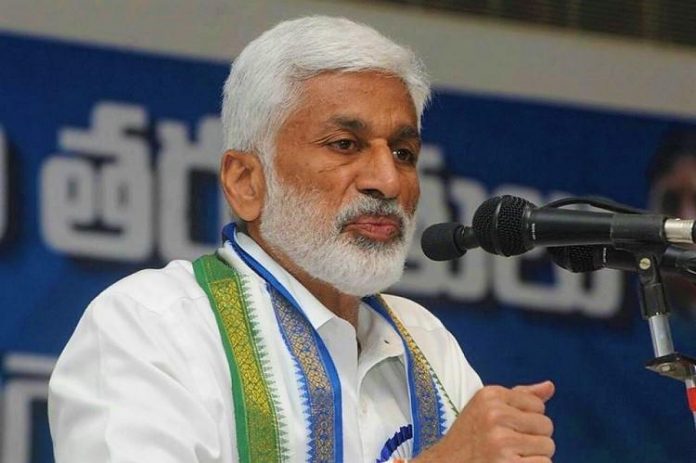 If the Controversies had to be given a address, Vijay Sai Reddy can be pointed out. There are several videos and voice clips of Vijay Sai Reddy doing rounds in social media. One more added to the playlists of Vijay Sai Reddy Controversies. The later one is even more controversial one compared to the previous ones.
Vijay Sai Reddy, in one of the volunteers meeting, had spoke about the biggest scam happening in their own YSRCP Government. Vijay Sai Reddy was clearly explaining how Grama Panchayat Volunteers are being hired. In the video, Vijay Sai Reddy spoke about the partiality based selection process happening. How the scheme will only benefit YSRCP cadres. On the whole, he was making it clear, except for YSRCP cadres, no other party cadres can make it into Grama Panchayat Volunteers.
This speech of partiality had went out viral. People are questioning, while the government is for everyone, how far its right to support only own party cadres. Along with which, for the sake of this 3 lakh Grama Panchayat Volunteers job, 10 lakh+ employment who are already working in various levels of Grama Panchayat are about to lose their jobs. Criticism on Vijay Sai Reddy as well as on YSRCP has reached all new height.