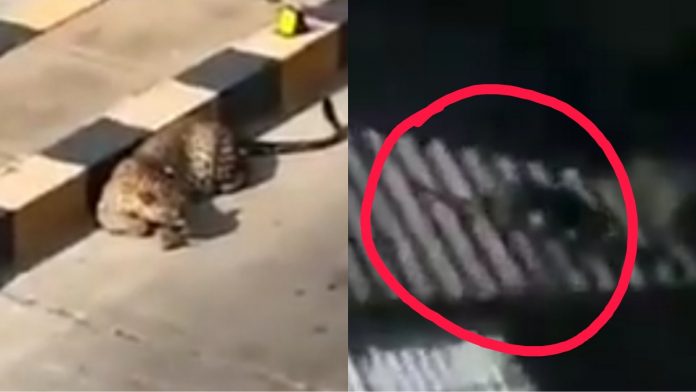 Wild animals like leopard, Black Panther and Asian Palm Civet have been spotted on the streets of Hyderabad roaming freely. An injured leopard was found lying in the Katedan underpass of Mailardevpally police station limits. While the black panther was said to be found in the limits of Sho Golconda Region. An Asian Palm Civet was also spotted in the building of a Sho Golconda Region. It is unknown form where there these wild animals could've come. The public are under the grip of fear and panic as the wild animals are roaming the streets freely.
Police department officials, Zoo officials and Forest officials have rushed to the spot and are trying to capture these wild animals. Police are ensuring that none of the public gets injured because of these animals. These four legged visitors should've come into the city limits because of the less human crowd. This isn't the first instance of wild animals coming into the human living limits. Eversince the lockdown, the roads have become calm, silent and deserted. This is what attracting the wild animals into human living space. However, finding the leopard or Black Panther on the roads of Hyderabad isn't a regular happening!
Even in the Tirumala, leopards were caught roaming freely in the Ghat road and Mada veedhis. Lockdown has proved how we humans have restricted the life style of wild animals. With this lockdown, wild animals become independent like before days.