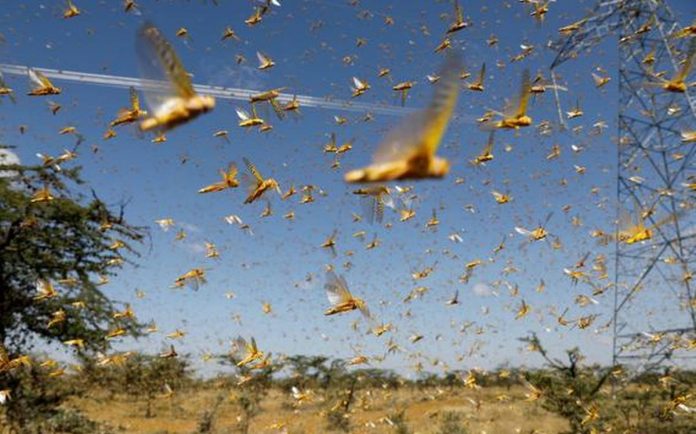 Rajasthan and Punjab farmers are terrified with the locusts attack happening from past few days. Few months back, a South Indian language movie Kappan aka Bandhobast starring Surya showcased about the Locusts attack. Now the similar attack of Locusts as shown in Kappan is happening in the north Western States of India. Locusts are a combined group of Grasshopper species. These locusts are capable of destroying millions of hectares of agriculture.
Generally, this type of Grasshoppers are seen in African nations. But now, for the first time India is facing the attack of Locusts. These locusts have already destroyed 50,000 hectares of agriculture farms in Punjab and Rajasthan. Farmers of the Rajasthan, Punjab region are terrified and left blink with the attack of this Locusts. India is not only the nation suffering with locusts attack, Pakistan is also going through the locusts attack.
Locusts are as dangerous as Coronavirus. Once the locusts start manipulating, agriculture in India will have to face the end. India and Pakistan has Already decided to fight together in destroying the locusts. Central Indian states Uttar Pradesh and Madhya Pradesh are high on alert with fire blowers ready to kill the locusts at the very instant of first moment into their State. While the nation is already fighting with Coronavirus, Locusts are gonna be another threat to the nation.