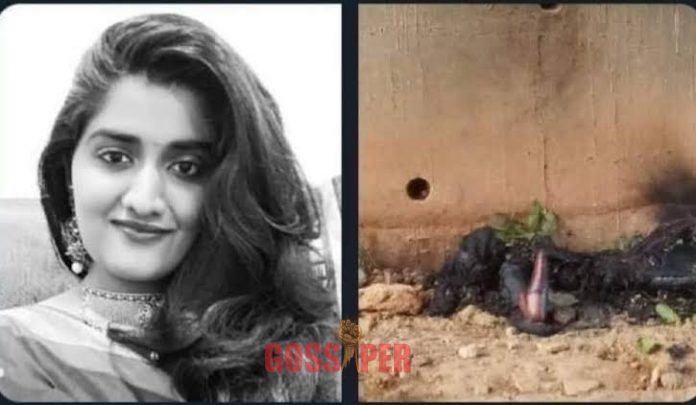 Whole nation is burning after the rape and brutal murder of veterinary doctor Priyanka Reddy which happened yesterday early hours at Hyderabad outskirts.
Another day another rape and murder. This isn't going to stop is the only answer we know. All the prime suspects in the rape and murder have been arrested. Will it bring Priyanka Reddy back?
Even in the last several rape accuseds were arrested. How many got sentenced to proper punishment. Again and Again Women like Nirbhaya and Priyanka Reddy keep happening.
Telangana police department has to take the equal blame on this issue. As soon as Priyanka reddy phone got switched off, her family rushed to police station. But Telangana police officials had simply blamed their daughter that she might be roaming with someone and would return home early morning.
Whereas it was only Priyanka Reddy's burnt mortal remains which has returned to home. Meanwhile home minister, Mohammad Mahmood Ali had accused Priyanka reddy for the incident. He had said, if only she had called police instead of her sister she would have been saved.
End of the day, Priyanka Reddy will not be the last. Even while we are speaking about Priyanka reddy two other girls have been raped and murdered in Tamil Nadu and Bihar.