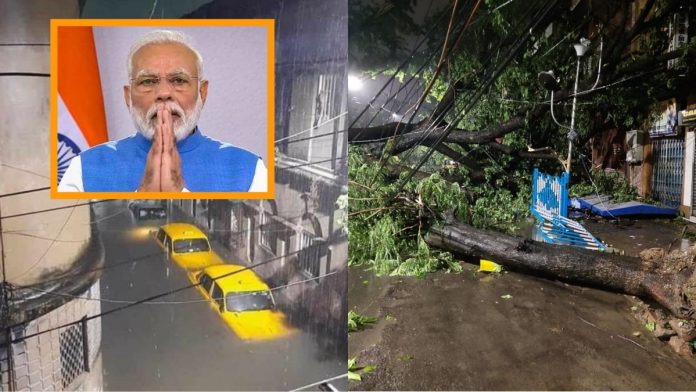 Prime Minister Narendra Modi will Visit West Bengal and Odisha today to survey the damage caused by AMPHAN cyclone. The officials of PMO have made this announcement that Modi will be doing the Aerial survey in the cyclone hit areas of West Bengal and Odisha. PM Modi is also expected to hold video conference to analyze the situation and rehabilitation measures. Meanwhile, PMO has announced the Cyclone AMPHAN has Natural Disaster. On the other hand, PM Modi visit to West Bengal and Odisha will be the first public appearance of Modi physically in two months.
West Bengal chief minister Mamta Bannerjee has requested the centre for financial assistance. West Bengal is the worst hit region by the super cyclone AMPHAN. So far, 80 people have been identified to have lost their lives. Infrastructure damage caused by AMPHAN Cyclone is unpredictable. The officials are involved in analyzing the loss occured in the form of wealth.
Odisha has also faced the wrath of Cyclone AMPHAN. 5 lakhs around people were shifted to safe places in the wake of cyclone AMPHAN. Fishermen are worst hit with their boats damaged completely. On the whole, Cyclone AMPHAN has completely devastated the lives of several people. It would take atleast 10 days for the normalcy to return in the region.