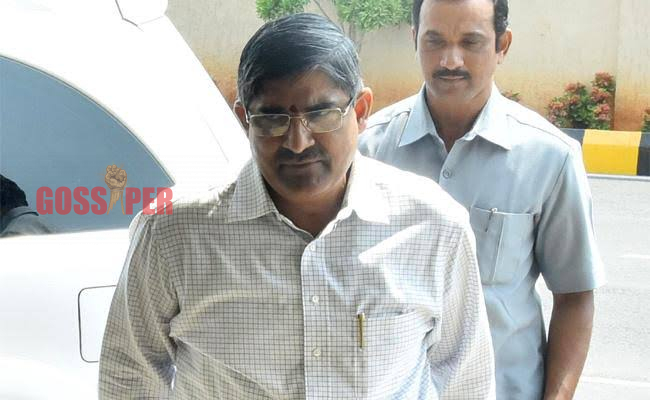 Chief Secretary to the Andhra Pradesh government, L. V. Subramanyam was transferred and posted as Director General, Human Resources Development Institute, Bapatla. He was relieved from the post with immediate effect and Neerab Kumar prasad was appointed as the Incharge CS. The orders comes 3 days after LVS issuing show cause notice to Praveen Prakash, GAD principal secretary his subordinate, who issued transfer orders to LV today.
"Mr Subramanyam, was very firm on his stand regarding the Pagan propaganda in the sacred Tirumala which is why the subordinates were not on good terms" says some political analysts, and a few former IAS officers & journalists.
Also., there is another section who alleges that "LVS is one of the accused along with Jagan in EMAAR properties case filed by CBI and jagan was denied the exemption of personal appearance in the court, for the reason that 'he may influence the witnesses'. Also, many other accused like Mopidevi Venkataramana, P V Ramesh serving as Additional Chief Secretary in the Chief Minister's Office in Andhra Pradesh, Srilakshmi tried hard to get a post in the government .So by transferring LVS, jagan may go back to CBI court saying 'I am not influencing any witness'.
And one more section alleges that L V Subramanyam was posted as AP CS during the 2019 elections by Central BJP government and he is behaving like a covert of BJP which is why Jagan wanted to get rid off him.