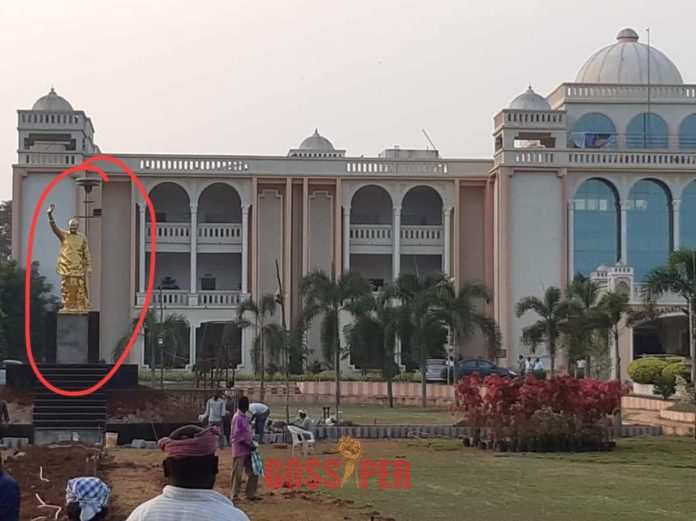 Name it as a government wall, it will be painted YSRCP colour. Show a empty place in prime location, YSR statue will be installed, this is the popular opinion of common People on YS Jagan Government.
Every government property in the state is getting painted to YSRCP colour. In couple of places, even national flag and Gandhi statue was pained to YSRCP colour.
Whereas, residence of YS Jagan remains in normal colour and not painted to YSRCP colour. People of Andhra Pradesh have raised the same as question, if Jagan loves his party colour so much why can't he paint his house to YSRCP colour.
While this paint issue is unsolved, YS Jagan on other hand has started installing his father statue full fledged. Yesterday a photo from Nagarjuna university has started doing rounds. In which, YSR statue was seen installed in front of the university.
While YSR has no relationship with education on what basis his statue was installed is the question. Also people are raising questions on AP CM, if he loves his father so much why he doesn't have a own statue of his father at his own residence.