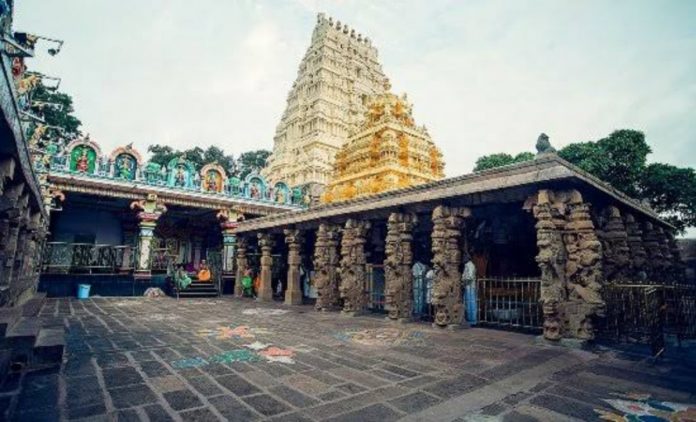 Srisailam Temple EO, KS Ramarao has confirmed about the Major scam that had taken place in the temple online ticket bookings. A whopping Rs 5 Crores money has been stolen through this scam. With the help of a software, the culprits have diverted the online ticket booking money to unknown accounts. Various Darshan tickets, accommodation tickets and even the donation money were diverted using this software.
The scam includes Rs 2 crores around through Normal Darshan tickets with Rs 150 cost. Rs 50 lakhs through accommodation tickets, around Rs 1 Crore of donations and another Rs 50 Lakhs through Abhishekam tickets. This scam has shocked the temple authorities. Srisailam Temple EO KS Ramarao has informed the press that he would be reporting about the scam to government authorities.
From past six months this scam seemed to be happening. The authorities have failed to notice such a huge scam for 6 months period. Due to Lockdown, the temple authorities have run out of funds to pay Salaries to employ. That's when the authorities have started checking the accounts of income and got to find the major scam taken place through cyber theft in online tickets. With the situation gone out of control, Srisailam Temple EO Confirmed the scam and decided to take it to the government.