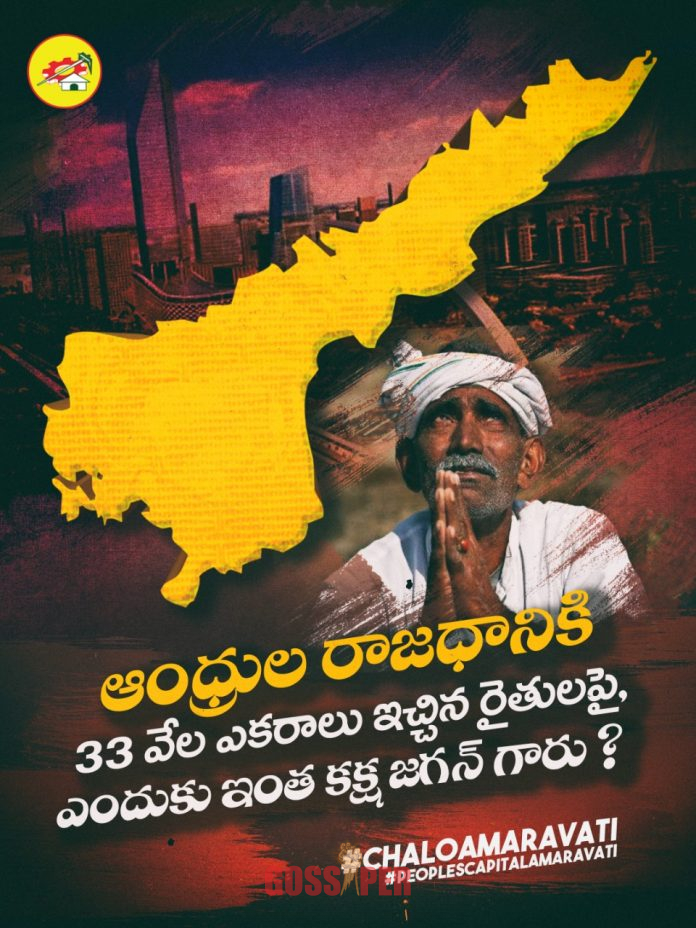 Chandra Babu Naidu is putting a strong fight back against the ruling YSRCP government. Chandra Babu is visiting the capital city Amaravati today.
After losing elections in 2019, this is the first time Chandra Babu Naidu will be visiting the capital region Amaravati. TDP is boosted after Central government recognized Amaravati as official capital of Andhra Pradesh. As the same was mentioned in the national as well as international maps.
This has been major confidence boost for Chandra Babu Naidu to visit the capital region Amaravati. Purpose behind the visit is, after change in the government, YSRCP has put halt to the development activities in the capital region.
The actions of the ruling government has deserted the hopes of Andhra Pradesh people having own developed capital. Also, 1000s of Farmers who have donated lands for the capital region have also been left hopeless without lease amount or promised compensations.
To look into this issues directly, Chandra Babu Naidu is making this visit to Amaravati. Capital region people and TDP cadre are enthusiastically trending #ChaloAmaravati tag. One has to wait and see the response of ruling Government YSRCP.