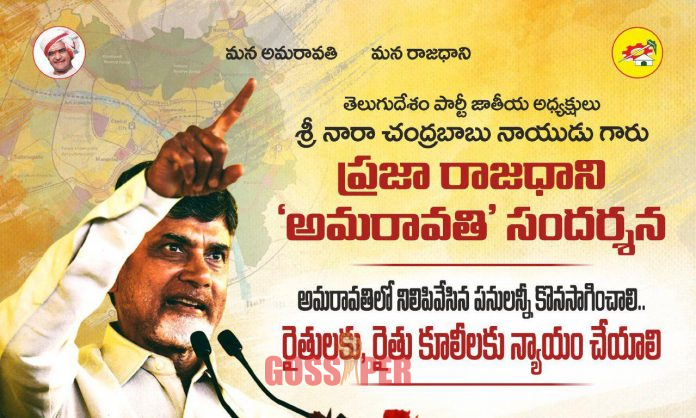 Chandra Babu Naidu Chalo Amaravati has succeded to meet what it was intended to. TDP Supremo managed to get the attention of state as well as nation.
Chandra Babu started off the day with a sentimental note. He visited the place in Amaravati, where soil from 33 rivers and birthplaces of leaders was collected. He paid respect to that auspicious soil.
While on his way into the capital region, Chandra Babu Naidu recieved huge welcome through out the way. Farmers of the region welcomed CBN with placards and all hails.
Later Chandra Babu Naidu visited the construction sites. He spoke with ANI about the ruling governments failure to build the capital for the state. He claimed that, egoism of CM YS Jagan is causing fortune for the state.
Meanwhile, YSRCP supporters gathered in oppose to Chandra Babu Naidu and tried to stop him from entering the capital region.