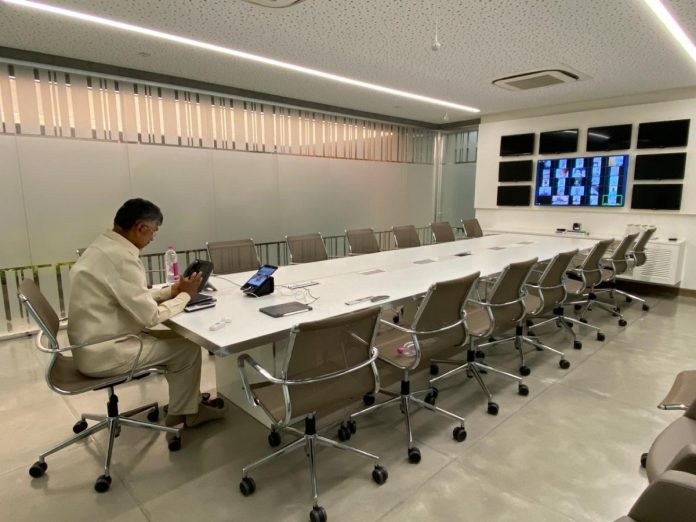 As TDP supremo Chandrababu Naidu said yesterday, TDP is intensifying the Amaravati protests and as a first step, 20 TDP MLAs are planning to submit the resignation to governor today. Yesterday, Andhra Pradesh governor passed the Decentralisation bill supporting three capitals and cancelled the APCRDA. This has come as a major blow to the Amaravati farmers as well as Andhra Pradesh people.
TDP supremo Chandrababu Naidu has announced that TDP along with JAC will intensify the capital protest for the sake of Andhra Pradesh People and Amaravati people. As a first step of Amaravati 2.0, TDP supremo along with 19 other MLAs have planned to submit their resignation to governor. This is being seen as a major development in the Political circles. If 20 MLAs of TDP tender their resignation, in any way this won't affect YSRCP. But, TDP will be able to make their stand loud and clear National level.
Andhra Pradesh people are fed up with the tughlaq Governance of Ys Jagan. With fear, realising their mistake of electing Ys Jagan to power, Andhra Pradesh people are hitting themselves with slipper. Andhra Pradesh people now have blindly kept their faith on TDP with the hope Chandrababu Naidu might create some wonder. However, Chandrababu himself is weak only with 20 MLAs. Still, he has his 40 years of experience, which should save the Andhra Pradesh people.