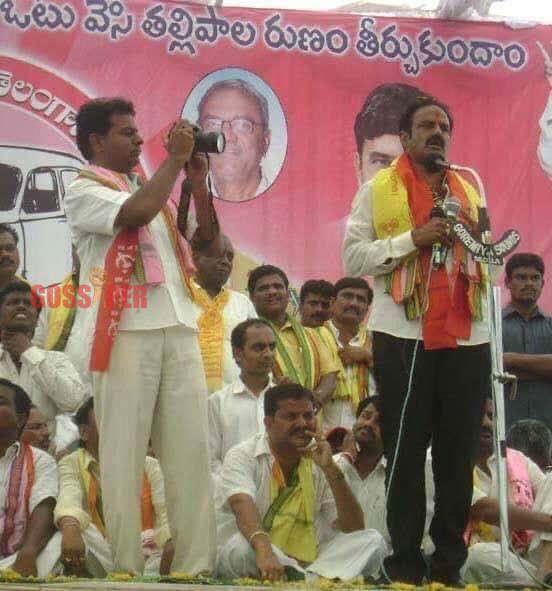 TRS – TDP relationship is nothing new. Lately, a picture in which KTR is seen photographing Nandamuri Balakrishna during a public addressing goes viral.
Ever since this photo of KTR photographing Balakrishna came out on internet, several reactions are being seen. This photo brings back the memories of close association TDP had with TRS. At the same time, this photo also has become a point for war of words between TRS and TDP cadres.
TDP cadres are using this photo to show the roots from where TRS and its front run leader started their political career.
TDP cadres are comparing this photo with few troll comments made by KTR on Balayya in the present. Some of this comments from TDP cadres hasn't went well with TRS cadres.