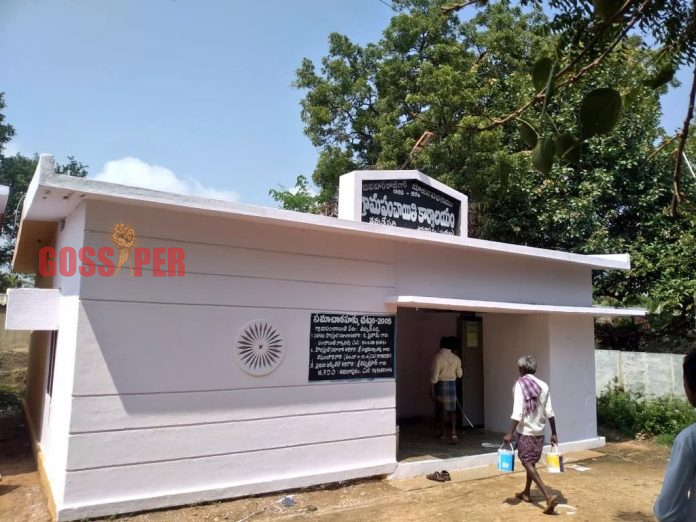 Going by the tweet of journalist Paul Oomen it is understandable that YSRCP government has rectified their mistake.
Initially Panchayat building which was painted with Indian National flag was repainted with colours representing YSRCP.
Following which, YSRCP Government faced severe outrage from all the corners of the nation. To make the issue event intense, opposition leader Nara Chandra Babu Naidu tweeted it to the nation.
National media started running debates over the issue. With nothing to do YSRCP Government has put the blame on Panchayat Secretary and has been suspended for the happenings. Also Panchayat building has been whitewashed.
Whereas Journalist Paul Oomen has questioned, "under whose instruction Panchayat Secretary functioned".